Meet our friendly, neighbourhood technical team – on hand to give advice and eradicate problems.
With a great technical team, comes great customer service.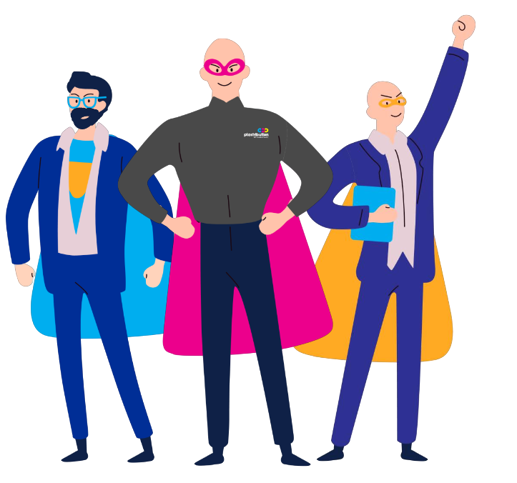 I joined Plastribution as a Technical specialist not long after finishing university and have continued to develop my skills during my time with Plastribution.

In my role, I help people look for alternative materials, troubleshoot and provide guidance for both staff and customers. I can also assist with any issues regarding regulations such as REACh and the Packaging Tax.

I have over 35 years' experience in the polymer industry 20+ of which have been at Plastribution.

My principle roles as Technical and Business Development Manager are to further develop, support and manage the Plastribution technical resource, investigate new markets, materials and suppliers, help to manage our Quality Management System and finally support staff training and development including mentoring and coaching.

I have over 20 years' experience working with the polyethylene film industry in a variety of technical service & product development roles.

As Technical Executive at Plastribution, I focus on providing technical support to our customers and our own sales teams, primarily in the blown & cast polyethylene film area.
Idea to Component
Providing advice on: correct material, design considerations, manufacturing methods, project costs, prototype tooling and finished component manufacture.
Training and Development
Training support on polymer basics, process optimisation and the economics of the polymer supply chain.
Re-shoring
Support for OEMs who wish to transfer manufacturing of plastic components, assembles and sub-assemblies back to the UK.
Maximising Efficiency
Help in choosing the right products and additives to improve cycle time and energy efficiency.
Troubleshooting
Advice on the best methods to eradicate problems by process or material improvements.
Regulatory and Compliance
Monitoring and supply of all relevant documentation for regulatory issues.