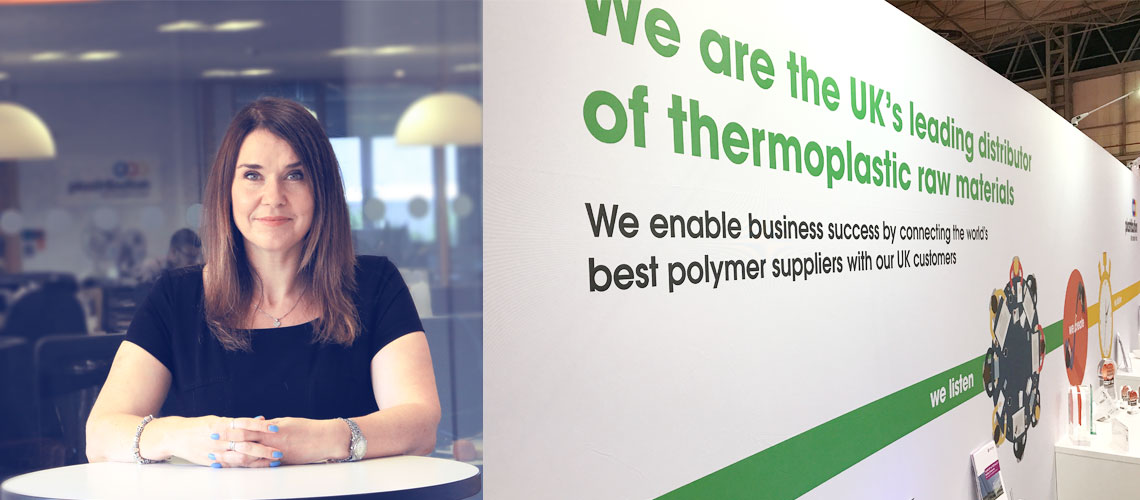 In my view, UK trade shows have lost their purpose, are outdated and expensive and the internet has largely replaced their use. But this year's Interplas has completely changed my opinion.
I'm not entirely sure why this show felt so different, but there was a real buzz about the place.  Certainly the higher exhibitor numbers helped and the increased presence of machinery manufacturers added something visually. Previous shows have felt depressing when the UK plastics industry takes up less than a full hall! Scheduling with related shows and strong marketing this year, with plenty of communication by email and other media such as Twitter, led to good visitor numbers and whilst I've not seen the official stats the show certainly seemed busy.
The Conference programme really added something to the show and we were lucky enough to have two of our own staff members as presenters; our Technical Manager Dan Jarvis discussing Vistamaxx, a speciality Plastomer from ExxonMobil, and our Managing Director, Mike Boswell, wearing his BPF Brexit Committee hat.  Both were exceptionally well attended and created lots of discussion topics with visitors to our stand.
We were delighted to host a number of our supplier partners on the stand who were keen to support their UK customers. ExxonMobil had two technical specialists involved in supporting customers for Performance Polymers such as Metallocene Polyethylene and Propylene based Plastomers. We were joined by GCR, a Spanish company producing Calcium Carbonate fillers which work to reduce costs and enhance technical properties when blended into base polymers. And our Nylon supply partners Radici were also on the stand to provide support to our UK customers.
Has the show proved value for money?  It's certainly very expensive to exhibit, even when trying to keep stand costs at a moderate level as we did.  And on top of the actual costs of the show there is also the associated costs of bringing sales staff off the road as well as the costs of accommodation and hospitality.
I guess we will only know once we have spent time thoroughly following up all of the enquiries we received. But the feedback from staff manning the stand is that we had enquiries from several companies we had never previously dealt with, as well as many enquiries from companies we already know but would like to do more with.  And it's always great to catch up with existing customers, particularly over a coffee or a beer perhaps. Certainly now the onus is on us to make sure everything is properly followed through and that we work hard to extract as much value from the show as possible.
So congratulations to the organisers of Interplas – it was great to be part of such a successful event. It's good for the UK Plastics industry to have a vibrant show which recognises all of the positive things going on in the industry, particularly given the somewhat negative climate we have faced in the past 18 months since the Brexit vote.   I was heartened to be involved in so many interesting conversations with contacts old and new and thoroughly enjoyed the show. So I ate my humble pie with relish yesterday, happy to have been proved wrong, and washed down with a glass of cold crisp Sauvignon Blanc which felt very well deserved after three very busy days.