The comments made on Friday 3rd August by Mark Carney, the Governor of the Bank of England, that the risk of a no deal Brexit was 'uncomfortably high' had a significant impact on the currency markets. This was further compounded by an article written by Liam Fox, the International Trade Secretary which set the likelihood of a hard Brexit at 60%.
On the following Monday the Pound fell to an 11-month low against the Dollar and has since slipped further as investors sell off Sterling fearing Britain could leave the EU without a trade deal. Sterling has fared little better against the Euro, slipping to a 9-month low.
Even the Bank of England's announcement of an interest rate rise to 0.75% did not support Sterling as one would expect. This deterioration of Sterling will prove frustrating to UK polymer purchases as the anticipated seasonal reductions in Polyolefins polymer prices were thwarted by exchanged rates.
As the UK polymer market is so heavily dominated by imports, and key input costs such as Ethylene and Propylene feedstocks are set in foreign currency, exchanges rates play a big factor in calculating UK thermoplastic raw material costs. The Euro is particularly significant as currently around 80% of our plastic raw material imports come from the EU.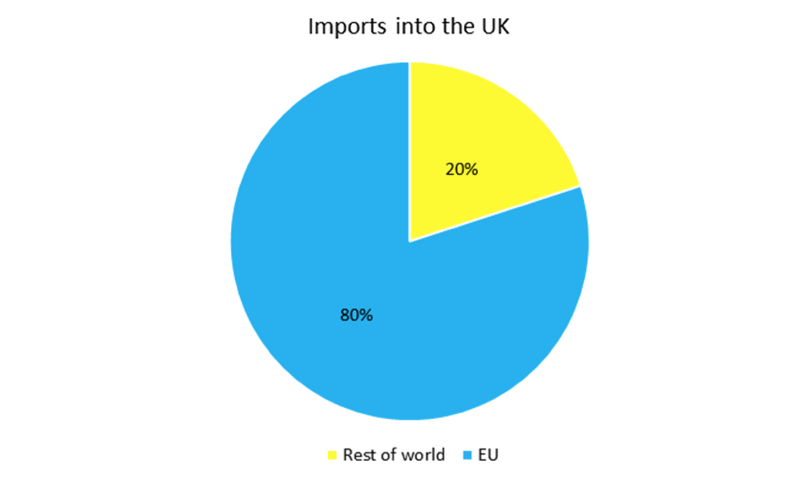 Whilst the Ethylene feedstock cost rolled over from July in to August many producers were willing to offer some flexibility to try to stimulate demand for Polyethylene products in what is typically a period of slack demand. However, this support in terms of Euro pricing has been negated by the weaker value of Sterling.
The situation for Polypropylene products is worse. Here Propylene feedstock costs increased slightly for August which, when coupled with the deterioration of Sterling, has resulted in price increases at a time when purchasers were expecting flexibility.
A further question is whether the weakness of Sterling and risk of further volatility deters sellers, particularly traders, from offering material to the UK market place causing supply to tighten.
What is for sure is that currency movements are doing little to assist UK plastics processors already concerned about what the future may hold in terms of Brexit. Significant further currency devaluation is anticipated should we be unable to reach a deal by March next year, with some commentators predicting a 10% fall, as we experienced when the Brexit vote was announced.
Further clues as to the direction of Sterling may come from the reading of British economic growth figures for the 2nd Quarter. However, the next critical point is likely to be in October at the EU leaders summit when more information on a possible deal is expected.
Plastribution closely monitors the factors affecting UK polymer prices in our monthly publication Price Know How which is available via our Hub at www.plastribution.co.uk/know-how-hub/.