Implications of a 'no-deal' Brexit and how we can help.
Last updated: 03/09/20.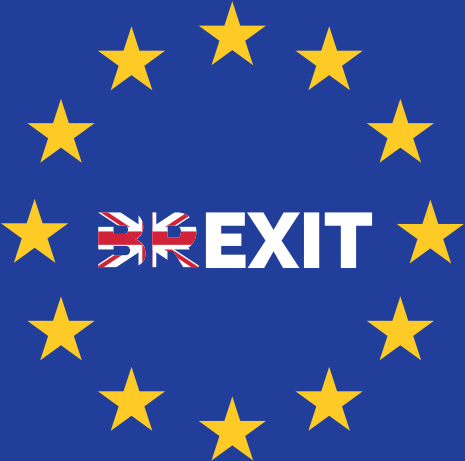 As we approach the end of the Transition Period following the UK's departure from the EU, details of the new trading relationship remain unclear. Whilst there is hope of securing a deal, it is important to consider a range of scenarios including 'no deal.'
At Plastribution we have spent some time looking at the implications to our own business and the likely effects for our customers in the event of a HARD BREXIT. We have highlighted here some of the major issues that could affect our industry.
Currency Devaluation
Whilst the £ pound has devalued since the vote to leave the EU, it is possible that it could fall further in the event of a Hard Brexit. With approx. 80% of polymer imports coming to the UK from the EU, this could lead to 10% increases in costs of raw materials for UK processors.
Tariffs
At the time of writing, the UK government plan to introduce a "UK Global Tariff" from the 1st of January 2021. On most polymers, this will be 6.0%, rather than the WTO tariff of 6.5%. This will mean a small reduction on the cost of importing goods from outside the EU but an increase in costs from EU imports and those countries with which the EU has a Free Trade Agreement (FTA) such as South Korea.
Logistics
In the event of a No Deal Brexit, long delays at borders are anticipated as new customs clearance rules take effect and potentially cause delays. UK government is proposing a "light touch" on Customs to begin with but this is not necessarily going to be reciprocated by the EU. Channel crossing delays could result in longer lead times for EU produced goods.
UK REACH
UK REACH is the new framework for Chemical Compliance in the UK as we will no longer be using the EU system. For polymers, monomers and additives will need to be registered in order to be legally imported into the UK. Plastribution are working closely with our suppliers to ensure we meet the requirements of this new legislation.
Brexit Checklist
As the deadline approaches, please see below some key points that companies should consider taking action on to ensure readiness for 2021.
Below are some of the ways Plastribution can help support your business, by:
 
Securing specific stock for customers at a fixed price
 
Increasing our general stock levels over critical periods
 
Working with suppliers to ensure supply chains are robust and secure
 
Working with you to plan flexible and intelligent deliveries
Plastribution can also help by providing market intelligence through our monthly Price know-how report, accessed through our know-how hub
Additionally, as your business partner, we are here to provide you with the very best in terms of supply chain management, product support and service innovation. Visit supply chain know-how to find out more.
If you'd like to discuss any of these options further, please contact Plastribution:
01530 560560 or brexit@plb.ltd