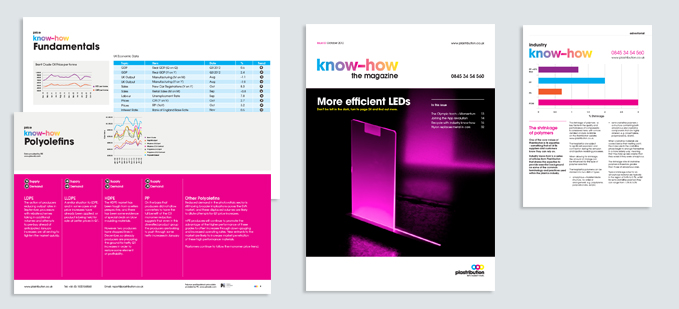 know-how has been created to deliver information, insights and opinion to our suppliers, customers and the industry as a whole.
As well as taking form in the shape of our new magazine, the term know-how will be used to visually identify other pieces of expert information designed to support your needs which will be available to you through many different channels and throughout the year.
This includes advice on pricing and purchasing, market intelligence and innovation, and new and exciting general news from the Plastribution staff.