The plastic packaging tax, set to be implemented in April 2022, is aimed at increasing recycling levels by placing a tax on plastic packaging that contains below 30% recycled content. The tax is aimed at UK producers of plastic packaging, importers of plastic packaging, business customers of producers and importers of plastic packaging, and consumers who buy goods in plastic packaging in the UK.
There will be an exemption for producers and importers of small amounts of plastic packaging to mitigate against disproportionate administrative burdens in comparison to the tax liability.
An open consultation is ongoing https://www.gov.uk/government/consultations/plastic-packaging-tax-policy-design and will close at 11:45pm on 20 May 2020.
The tax is a larger amount than what I was expecting at £200/tonne, but given the Government's current drive on plastics, it isn't overly surprising. The initiative could see more value being placed on high quality recycled material, thereby encouraging investment in achieving more consistent separation, closed loop systems or even ensuring that pre-consumer waste is efficiently collected and recycled – all of which will help to make sure that material is being recycled in the first place, which is the principal aim of the tax.
One potential issue would be businesses to intentionally produce pre-consumer waste, although the consultation mentions that the counter for this is that for material to be considered pre-consumer, it will have to be sent for processing off-site. This establishes a good way of differentiating between regrind and pre-consumer waste but may be disadvantageous for large integrated companies that may have re-pelletising facilities on site.
A potential roadblock to using recycled materials in plastic packaging is the approvals process, typically for food and medical packaging. The consultation mentions that medical packaging, which is in direct contact with medication, is being considered for exemption from the tax due to regulatory requirements. And food contact packaging is mentioned briefly as having sourcing concerns rather than regulatory issues. But for polyolefins especially a large reason behind the lack of availability of food approved materials is that the approval process takes years and is not well defined.
This may be a regulation where the extra control the UK government, post Brexit, (creation of a UK food approval) could be beneficial. At the moment the lack of exemption for food packaging is annoying, but understandable given the large volume of food packaging produced and the difficulty of making certain food packaging materials exempt.
The plastic packaging tax has had the plastic definition re-written, to include more natural polymers. The reason being is that they do not want natural polymer and polymer blends being created to subvert the tax. For example, a blend with a 51% starch blend would avoid the tax but wouldn't necessarily be fully biodegradable and could cause issues with recyclability. I believe that there is scope to have exemptions on 100% natural polymers or polymers that can be proven not to remain in the environment.
Now we reach the parts that I'll mention but can't comment on too much:
The de minimis level of 10tpa of packaging produced or imported – I'm not sure how small or large companies could be producing or importing this much packaging.
The evidence requirements don't seem too bad, but I think the major issues will come from people importing filled packaging.
Imports of filled plastic packaging will be taxed. This is a decision from a previous consultation. This seems like a good decision but to avoid putting UK manufacturing at a disadvantage, but the logistics may be tricky.
Tertiary packaging like pallets and pallet wrap used in the shipping of products will not be taxed when items are shipped into the UK as this will be difficult to track. However, this packaging will be taxed when imported or produced i.e. a pallet of shrink wrap will be taxed but the shrink wrap around a pallet of imported goods will not.
The system for tax returns and tax suspension when the products are exported is a little too complicated for me to summarise quickly here and my knowledge of the packaging supply chain is not enough to comment on how difficult it would be to work.
As such I highly recommend that anyone producing plastic packaging read the consultation and, if relevant, participate.
If you'd like to speak to us about our range of recycled polymers, please don't hesitate to contact us.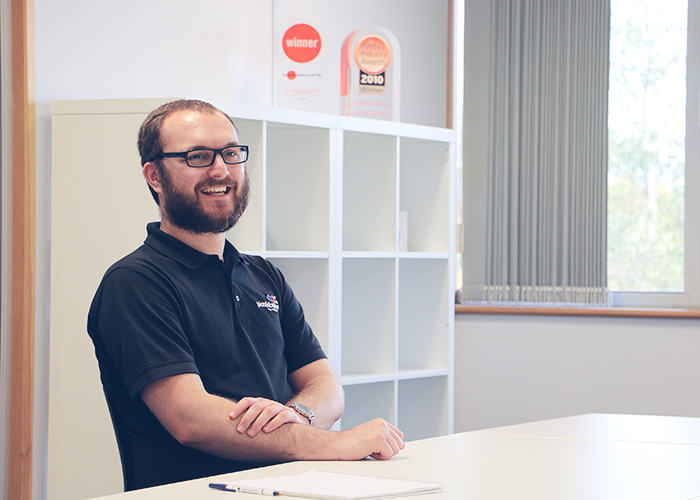 Written by:


Joe Putt
Technical Specialist
I joined Plastribution as a Technical specialist not long after finishing university and have continued to develop my skills during my time with Plastribution. My role as part of the Technical team involves ensuring compliance with regulations such as REACh and RoHS as well as providing technical support for both colleagues and customers. If you have any questions on regulatory compliance drop me an email.