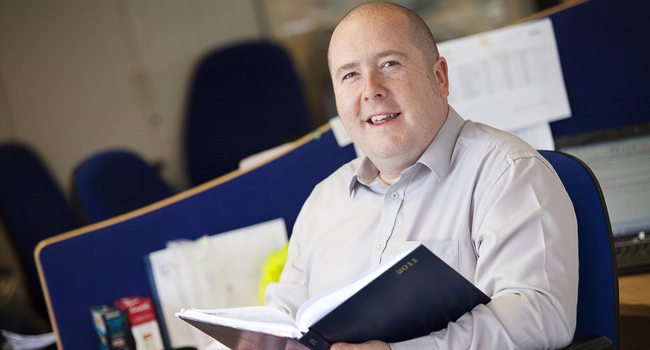 Ashby, Leicestershire, April 2012. Dan Jarvis of Plastribution has been promoted to the position of technical manager as the polymer distributor consolidates the technical support provided to both its customers and suppliers. Dan's promotion to the newly-created role is in recognition of the comprehensive technical expertise he has acquired over the last ten years that he has worked for Plastribution, most recently as a product specialist for engineering polymers. He also co-presents the company's training courses for processors and non-technical staff.
The new position of technical manager has been created by Plastribution to provide a focal point for liaison between customers, suppliers and its own sales and development teams.  As well as providing day-to-day technical support, including assistance in material selection and product design and development, Dan will liaise with suppliers on new material introduction and trials and ensure the company's ongoing compliance with industry regulation. He will also remain closely involved in the provision of internal and external technical training.
Dan joined Plastribution in 2002 as a technical coordinator, quickly progressing to the position of product specialist for engineering polymers. In this role he was responsible for managing large volume accounts, technical support, product purchasing and stock control. Prior to Plastribution he spent two years on a KTP (Knowledge Transfer Partnership) between Coventry University and packaging company Le Sac Ltd. of Coventry on the heat sealing of films for bag in box packaging, and worked for three years at a polymer testing laboratory belonging to Victor International Plastics (now Polyone). Dan has a Bachelor of Engineering degree in polymer science and engineering from Coventry University.
Plastribution is the UK's leading distributor of plastics raw materials, delivering reliability, know-how and true business partnership to the world's best polymer suppliers and its UK customers. For further information please visitwww.plastribution.co.uk or contact sales@plastribution.co.uk, telephone 0845 3454560.
Press release and image attached. For press enquiries please contact Andrew Wilkins on 01353 663350 or email:plastribution@plasticspr.co.uk.